Panasonic 7.1kw Air Conditioner | Aero Series CS/CU - RZ71XKR
Panasonic |
Model: CS-RZ71XKR
Regular price

Sale price

$1,999.00

Unit price

per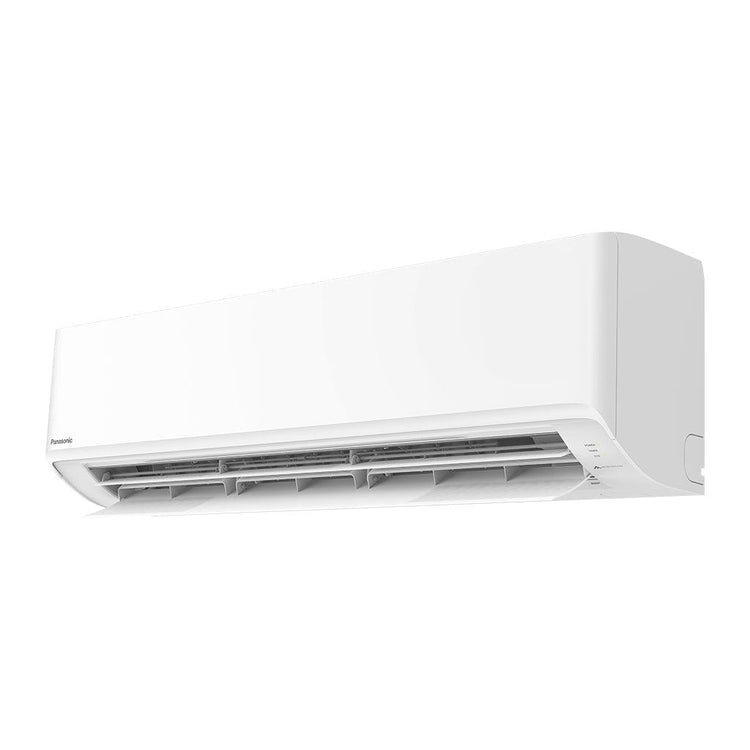 Panasonic | CS/CU-RZ71XKR
Panasonic is a leading air conditioning manufacturer. Known for extreme reliability and innovation. Their "silicone-coated" circuit boards are perfect for Brisbane's extreme weather and wildlife.
ECO MODE WITH A.I. Auto-adjusts to the optimal ECO level based on heat load conditions and air conditioning cooling capacity.
POWERFUL MODE Pressing the Powerful button cools or heats the room quickly. It provides fast comfort, with full power and strong airflow. This is perfect for use immediately after coming home, or when unexpected guests arrive.
SLEEP MODE Delays off timer with temperature control for better sleep.
SOFT DRY OPERATION MODE Starts with cooling to dehumidify, then provides continuous breeze at a low frequency to keep a room dry without much change to the temperature.
QUIET MODE Enjoy the comfort of running your air conditioner at night for a relaxing sleep.
ANTI-BACTERIAL FILTER The Anti-Bacterial Filter combines three effects in one: anti-allergen, anti-virus and anti-bacterial protection to provide clean air.
ODOUR-REMOVING FUNCTION With this function, there's no unpleasant odour when the unit starts up. That's because the fan remains off momentarily, while the source of the odour inside the air conditioner is suppressed. 
BLUEFIN CONDENSER Extra protection from the elements with a longer-lasting coil.
What Size Air Conditioner Do I Need?
Having the correct sized air conditioner is important. It allows the system to
Cool the area effectively
Remove the correct amount of humidity from the air
Be the most energy efficient option
Reduce motor stress on the main components
Increases reliability and reduces breakdowns
The truth about installing the right size air conditioner is simple. It will give you the most reward, performance and reliable operation for years to come, even on the warmest day of the year in summer.
All systems sold by Acbrisbane have a 5 year manufacturers warranty parts and labour. For more details refer to each Manufacturers warranty guidelines.
View our warranty page