Panasonic 5.0kw Ultra Premium Split System | CS/CU-HZ50YKR
Panasonic |
Model: CS-HZ50YKR
Regular price

Sale price

$2,060.00

Unit price

per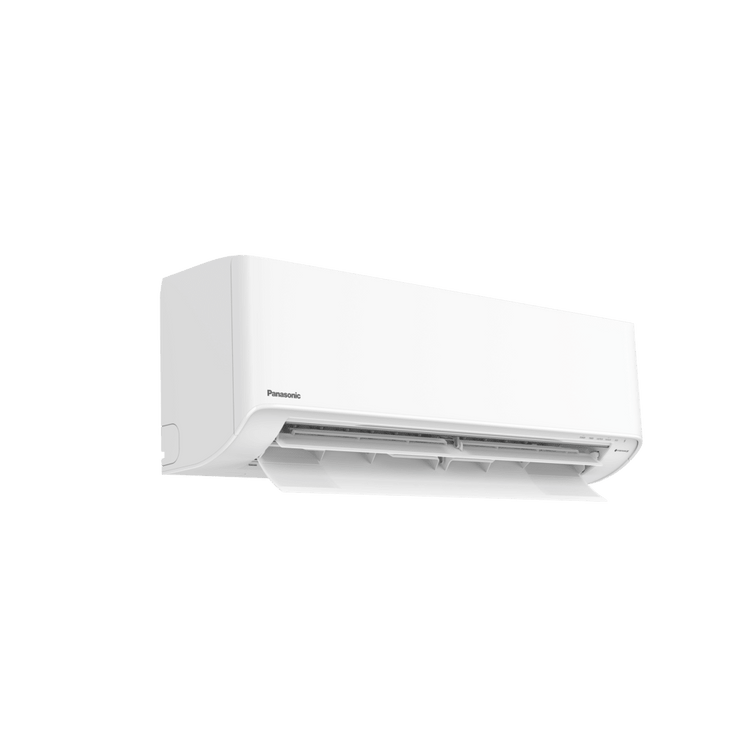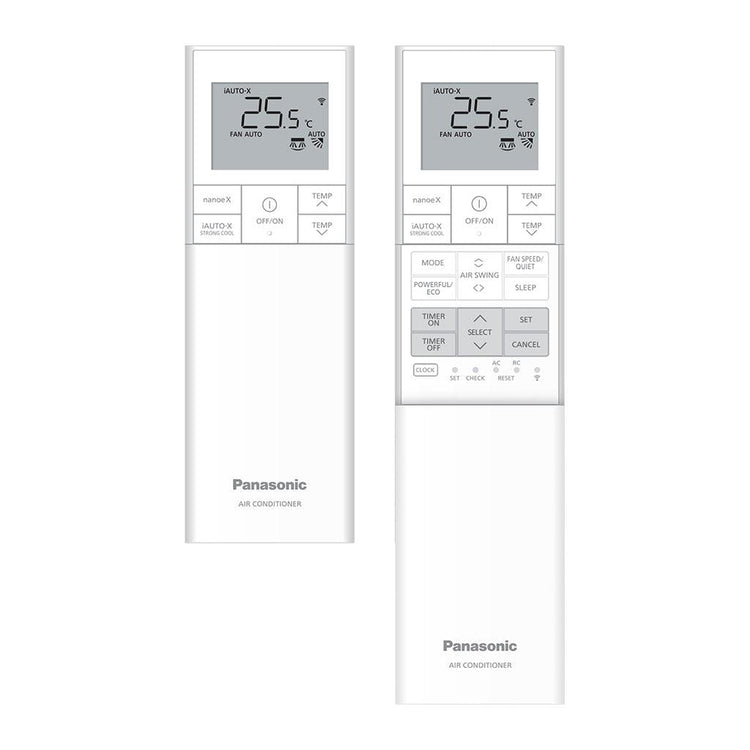 Panasonic Air Conditioner with Nanoe X technology, built-in WiFi and Humidity Control.
Introducing the Panasonic Ultra-Premium Series: Unparalleled Air Conditioning Excellence
Experience the pinnacle of air conditioning innovation with Panasonic, a renowned industry leader celebrated for its unwavering reliability and cutting-edge technology. Their commitment to excellence is exemplified in the Ultra-Premium Series, an impressive addition to our already remarkable premium Z series.
Perfectly designed for Brisbane's challenging climate and wildlife, the Ultra-Premium Series features state-of-the-art "silicone-coated" circuit boards. These boards provide exceptional protection against extreme weather conditions and wildlife interference, ensuring uninterrupted performance and longevity.
Elevating the air conditioning experience to new heights, the Ultra-Premium Series introduces remarkable enhancements. An additional humidity sensor takes comfort to the next level by automatically maintaining a steady 60% relative humidity, creating an optimal and comfortable environment at all times. This feature is especially beneficial for individuals who value a healthy and stable indoor atmosphere.
Moreover, the second-generation NanoeX active air purifier generator sets new benchmarks in air purification. With double the amount of hydroxyl radicals, the upgraded NanoeX technology rapidly eliminates airborne and adhered pollutants, delivering cleaner and fresher air for you and your loved ones to breathe.
When you choose the Panasonic Ultra-Premium Series, you embrace a world of unparalleled comfort, reliability, and technological advancement. Experience the difference that the cutting-edge solutions make in creating a healthier, more comfortable living space for you and your family.
Upgrade your air conditioning to the extraordinary Panasonic Ultra-Premium Series today and redefine your indoor environment with unrivaled excellence.
BUILT-IN WI-FI Control your air in more ways with Panasonic air conditioning's connectivity.  With Built-in Wi-Fi as standard and the option to use Voice control.
 24-HOURS AIR PURIFICATION Experience the next level of air purification with the HZ Series. Equipped with NanoeX Mark 2 technology, this advanced system produces up to 9.6 trillion hydroxyl radicals, ensuring rapid air purification within your home or office. What's more, the maintenance-free NanoeX generator eliminates the need for costly filter replacements.
iAUTO-X Come home to ultra-fast cooling and then enjoy continuous comfort Shower Cooling that evenly distributes cool air. Reactivate faster cooling with a second press of the iAUTO-X button.
POWERFUL MODE Pressing the Powerful button cools or heats the room quickly. It provides fast comfort, with full power and strong airflow. This is perfect for use immediately after coming home, or when unexpected guests arrive.
BLUE FIN CONDENSER Extra protection from the elements with a longer-lasting coil.
ODOUR-REMOVING FUNCTION With this function, there's no unpleasant odour when the unit starts up. That's because the fan remains off momentarily, while the source of the odour inside the air conditioner is suppressed.
HOT START CONTROL At the start of the heating cycle and after the defrost cycle, the indoor fan will start up once the indoor heat exchanger is warm.
QUIET MODE Enjoy the comfort of running your air conditioner at night for a relaxing sleep.
SLEEP MODE Delays off timer with temperature control for better sleep. 
NANOE™X nanoe™X effectively deodorises and inhibits various pollutants for a fresher and cleaner living space.   
HUMIDITY SENSOR New humidity sensor constantly monitors the humidity levels relative to the temperature and adjust the way the air conditioner operates to maximise comfort levels
A.I ECO Panasonic Eco Mode with A.I will monitor the room conditions and amount of heat generated at the time and adjust its setting accordingly to maximise energy savings while providing consistent comfort
What Size Air Conditioner Do I Need?
Having the correct sized air conditioner is important. It allows the system to
Cool the area effectively
Remove the correct amount of humidity from the air
Be the most energy efficient option
Reduce motor stress on the main components
Increases reliability and reduces breakdowns
The truth about installing the right size air conditioner is simple. It will give you the most reward, performance and reliable operation for years to come, even on the warmest day of the year in summer.
All systems sold by Acbrisbane have a 5 year manufacturers warranty parts and labour. For more details refer to each Manufacturers warranty guidelines.
View our warranty page