Daikin 6.0kw Floor Standing Split System | FVXS60L-LA / RXS60LAVMA
Daikin |
Model: FVXS60L-LA
Regular price

Sale price

$3,565.00

Unit price

per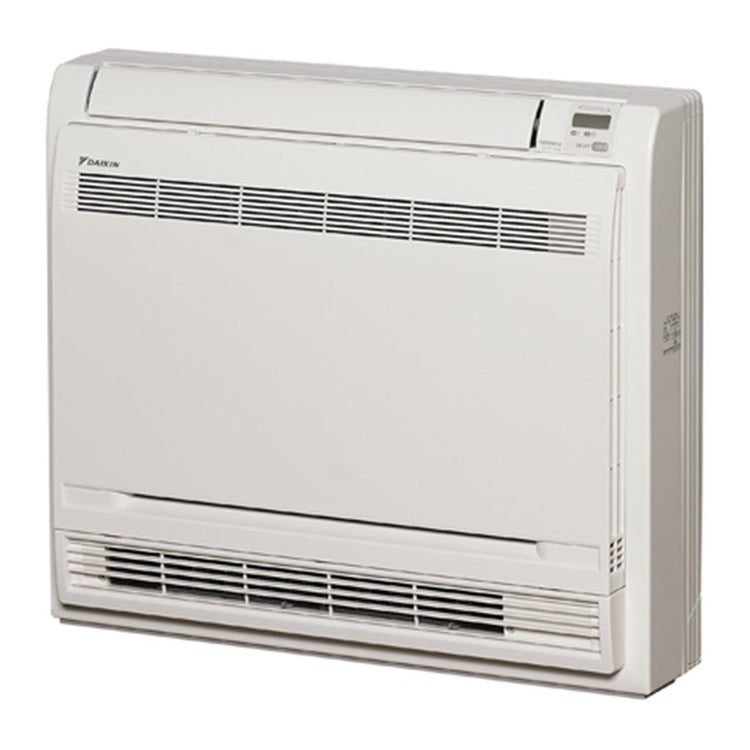 Daikin Floor Standing Air Conditioner | FVXS60L-LA / RXS60LAVMA
Daikin's floor standing air conditioning units are compact and ideal for anyone wanting the convenience and access of positioning their unit closer to the floor. They come in a wide selection of capacities and can even be semi-recessed into the wall or in an unused fireplace. These systems are perfect in Brisbane apartments because they can be installed under a window with the outdoor unit on a balcony behind.
Automatic Mode Changeover
Allows the unit to automatically switch between heating and cooling for year-round comfort.
Even Air Distribution
Either top or top and bottom discharge vents can be utilised to distribute air evenly throughout the room.
 Hot Start
Heating operation commences only when the airflow is warm, preventing those unwanted cold draughts.
 Air Purification
Titanium apatite deodorising air purification filter traps microscopic particles, decomposes odours and even deactivates bacteria.
 Auto Fan Speed
An optimal fan speed is automatically selected to suit the set temperature for a more efficient operation.
Wide Operating Range
Robust design enables the unit to operate from -15°CDB in Heating mode to 46°CWB in Cooling mode.
What Size Air Conditioner Do I Need?
Having the correct sized air conditioner is important. It allows the system to
Cool the area effectively
Remove the correct amount of humidity from the air
Be the most energy efficient option
Reduce motor stress on the main components
Increases reliability and reduces breakdowns
The truth about installing the right size air conditioner is simple. It will give you the most reward, performance and reliable operation for years to come, even on the warmest day of the year in summer.
All systems sold by Acbrisbane have a 5 year manufacturers warranty parts and labour. For more details refer to each Manufacturers warranty guidelines.
View our warranty page