Air Conditioning Zone Controller
Polyaire |
Model: ZONESWITCH
Regular price

Sale price

$249.00

Unit price

per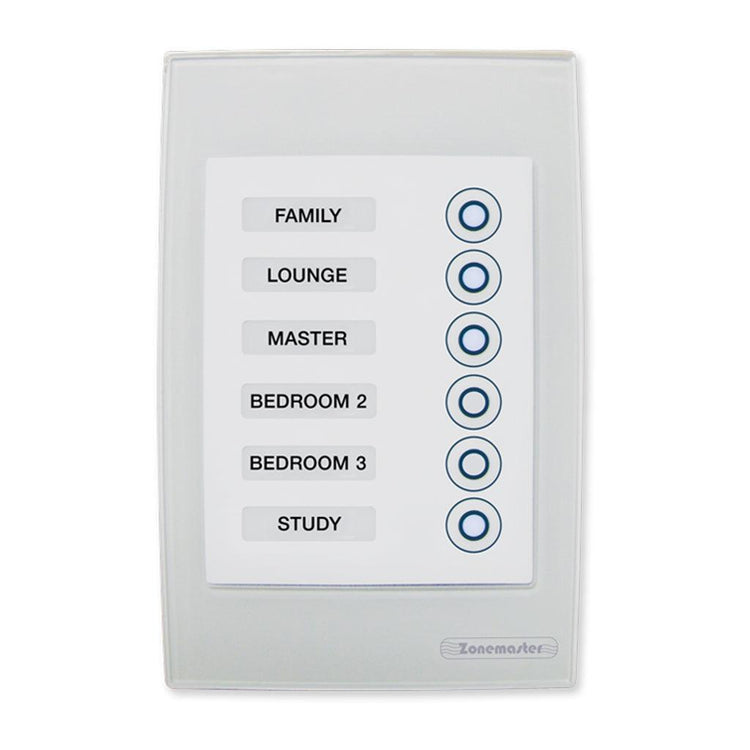 Easily adjust the climate in individual areas of your home.
Comes complete as a kit with a transformer and connecting cables to enable
a complete installation. Spill Zone ensures safety in your system.
• New Touchpad with LED on buttons
• Two Touchpads option, direct to Mainboard, no further setup required
• Switchable and selectable spill zone
• See port numbers on Mainboard in the dark
• Turn off all LEDs on the touchpad in the offseason
• Ideally suited for ducted reverse cycle and ducted gas
heating systems
• Easy installation with Polyaire Quick Fix Motorised Dampers
• Attractive, simple and uncluttered TouchPad designed to
suit most decors
• LED indicators to show the ON/OFF status of the zones
• Personalised zone labelling using stickers
• All zones automatically resume their original on/off state
once powered up after a power outage
• 24 Volt for easy and safe installation and maintenance
What Size Air Conditioner Do I Need?
Having the correct sized air conditioner is important. It allows the system to
Cool the area effectively
Remove the correct amount of humidity from the air
Be the most energy efficient option
Reduce motor stress on the main components
Increases reliability and reduces breakdowns
The truth about installing the right size air conditioner is simple. It will give you the most reward, performance and reliable operation for years to come, even on the warmest day of the year in summer.
All systems sold by Acbrisbane have a 5 year manufacturers warranty parts and labour. For more details refer to each Manufacturers warranty guidelines.
View our warranty page